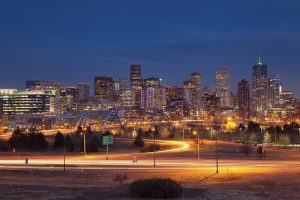 When you think of drain cleaning and plumbing services, you probably associate sewer cleaners and plumbers with the last task that they performed for you. Did they replace a toilet for you? Were they plumbing contractors who installed all the pipes in your new home? Or was it 3:00 am and you needed an emergency plumber?
The fact is, as plumbers and sewer cleaning experts, the technicians at Garvin's Sewer Service handles all of the above and more. Here are the most common reasons that we are called to homes and businesses all across the Front Range.
Plumbing
Drain Cleaning: Drain cleaning might be the most common reason that people in Northern Colorado contact Garvin's. After all, everyone suffers from a clogged drain at some time or another, and when the "sinks only" plunger doesn't work and the chemical drain cleaner fails (as they almost always do), people pick up the phone and call 303-571-5114.
The necessity for drain cleaning has many causes, depending on the fixture at hand. Kitchen sinks are the main culprit, as people try to wash down grease, and that starts to accumulate mere feet below the sink. Showers clog because of the all the hair that goes down the drain, as well as soaps and shampoos that don't disintegrate as thoroughly as you might expect. Toilets are far too often thought of as an "immediate trashcan," in that people want what's in them out of their lives immediately. Unfortunately, sometimes those things come back! That's when they call Garvin's Sewer Service.

Pipe Repair: Something is always going wrong with pipes. They might have been installed improperly, or unforeseen damage can cause them to break, sag, or come apart at the seams. When this happens, leaks can occur that can allow freshwater to ruin your flooring or sewer water to leak into your walls, neither of which is particularly appealing. At the first sign of trouble — yellow spots on the ceiling or walls, bad smells under the sink, or visual drips — contact Garvin's and we'll be there to get your pipes back in order.
Sewer Service
Sewer Cleaning: If it doesn't have to do with freshwater pipes and plumbing problems, were usually involved in the cleaning of wastewater pipes. If drain cleaning doesn't clear everything out, the problem might be in the house lateral line, where all of your wastewater heads after it leaves the sinks, showers, and toilets. That's when it's time to send down the sewer snake, which is also known as  rooter service.
Depending on the situation, sometimes we send down whirling blades that dig into clogs. Other times we might use a sewer jet, which sprays high-pressure water all along the pipe. Most often we're fighting roots that have gotten into the sewer line looking for water, and other times it's a grease clog that has grabbed "stuff" that people have flushed down the toilet. Either way, the clog is gone when we're done, flushed away in the city sewer system.
Sewer Scope: Sometimes sending down the sewer scope, also called the sewer camera, is the best thing to do. This often occurs when rooter service has failed and a broken sewer pipe is suspected. Garvin's performs this add-on service at the request of homeowners buying a pre-existing home or to offer a second opinion as to the state of the sewer line.
Whenever you're looking for the best in plumbing services and sewer cleaning, contact your local plumber. Garvin's will take care of your problems!
https://www.garvinssewerservice.com/wp-content/uploads/2023/07/Garvins-Logo-Navy-2023-300x147.png
0
0
Garvin's Sewer Service
https://www.garvinssewerservice.com/wp-content/uploads/2023/07/Garvins-Logo-Navy-2023-300x147.png
Garvin's Sewer Service
2016-09-30 13:41:55
2016-09-30 13:41:55
4 Most Common Reasons the Front Range is Calling Their Local Plumber