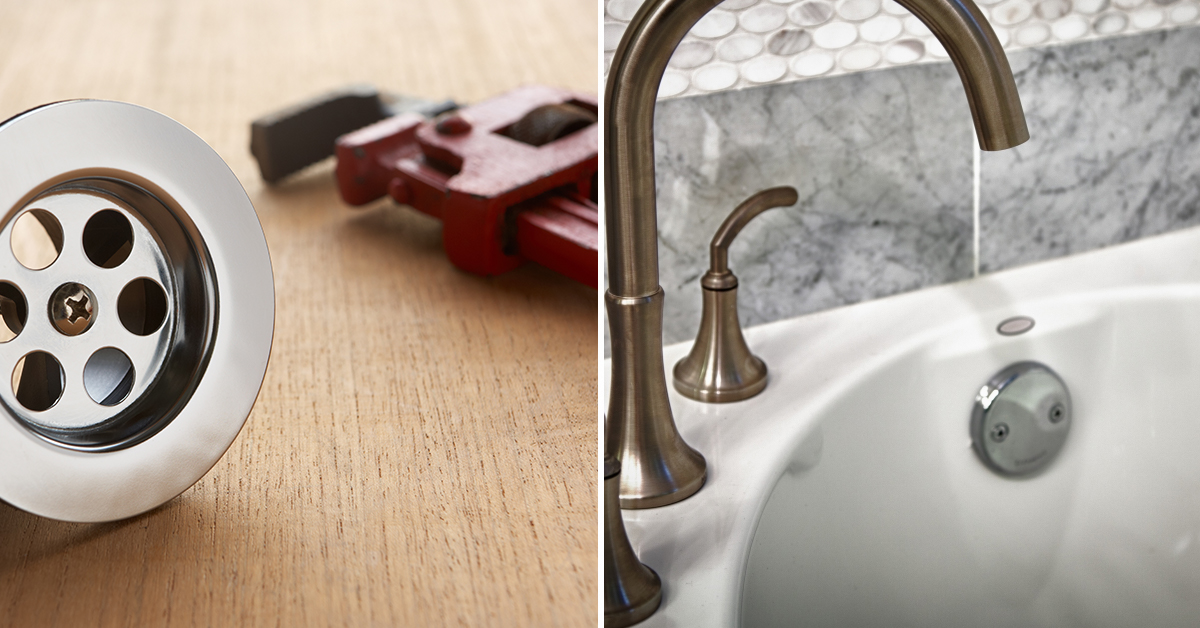 On behalf of Garvin's Sewer Service, we'd like to wish you a happy and healthy new year! 2017 will make the 77th year that Garvin's has been serving the people of Denver and all along the Front Range. We started with rooter service back in the days of less-than-awesome public plumbing, continued with excellent drain cleaning, and then continued our growth with full plumbing services.
As we've done for the past seven decades, Garvin's has resolved to take care of the people of the Front Range when it comes to their plumbing and sewer problems. But we're also dedicated to helping our neighbors avoid problematic plumbing as much as possible. That's where this blog comes in, helping you make the best decision when it comes to your freshwater and wastewater. Let's take a look at some simple resolutions that can make your life easier in 2017.
Compost!
Strangely, composting is one of the most effective ways to take care of your drains and prevent the need for constant drain cleaning. The fact is, garbage disposals are best for incidental food particles that fall down the drain, but there are many food items that aren't meant to be ground up. The most common offenders are potato peels, mango peels, and other fibrous materials that the disposal simply wasn't designed to handle. (If you don't believe us, read your manual. Most say that you shouldn't try to grind these.)
What should you do with all of these peels? Compost them! Composting cuts down on what goes to the landfill, and it's a great way to get nutrient-rich dirt for free. Trust us, it's a great way to get rid of your peels, and if you have kids it makes a great learning experience.
Be Aware of Warning Signs
If you've lived in your house for any length of time, you'll probably notice when something starts to change. Years ago the water in the kitchen sink drained in a minutes, and now it takes three. Toilets never clogged before, but now you're having to use the plunger three times a week. Cleaning hair from the first foot of the shower drain simply isn't fixing the problem like it once did. When you notice that the efficiency of your fixtures is slowly going downhill, maybe it's time to call a drain cleaning service and have them send everything on its way.
If you've just moved into a house, you might not be aware what to look for. After all, you might blame the clogged toilets on the toilet design; maybe you got one of those inefficient low-flow toilets from 1995. But if the house you just moved into is newer than that, it could be that the previous owners simply abused the drain systems more than they should have. And if your house is old and predates the use of PVC (before the 1960s) there's a good chance that any house-wide problem mean that the iron pipes have given out. Give us a call and we can perform sewer cleaning as well as using a sewer camera to perform a sewer inspection.
Keep That Grease Out Of The Drains
Ah, c'mon, you knew this one was coming. We harp on it quite a bit, but that's only because we want to deal with the sewer cleaning problems you can't avoid. This is one you can deal with preventatively. Bacon grease is one of the most obvious offenders, and all you have to do is toss it into the trash instead. Oil is another, because, as slick as it is when it heads down the drain, it can solidify when it hits cold pipes. Do that enough times and you'll need drain cleaning, or even more involved sewer cleaning. Most people swear they'll change their habits in the future, but they fall away like so many New Year's resolutions. Make this the year that you treat your drains better!
Give us a call when you're having trouble with your sewer system, but we also want to help you prevent some problems that are easy to avoid. Make a New Year's resolution to take better care of your plumbing, and at the same time you're taking better care of your home as a whole.
Garvin's Sewer Service
https://www.garvinssewerservice.com/wp-content/uploads/2023/07/Garvins-Logo-Navy-2023-300x147.png
Garvin's Sewer Service
2017-01-18 14:20:13
2017-03-09 19:49:28
Happy New Years! Make a Resolution To Take Care of Your Plumbing