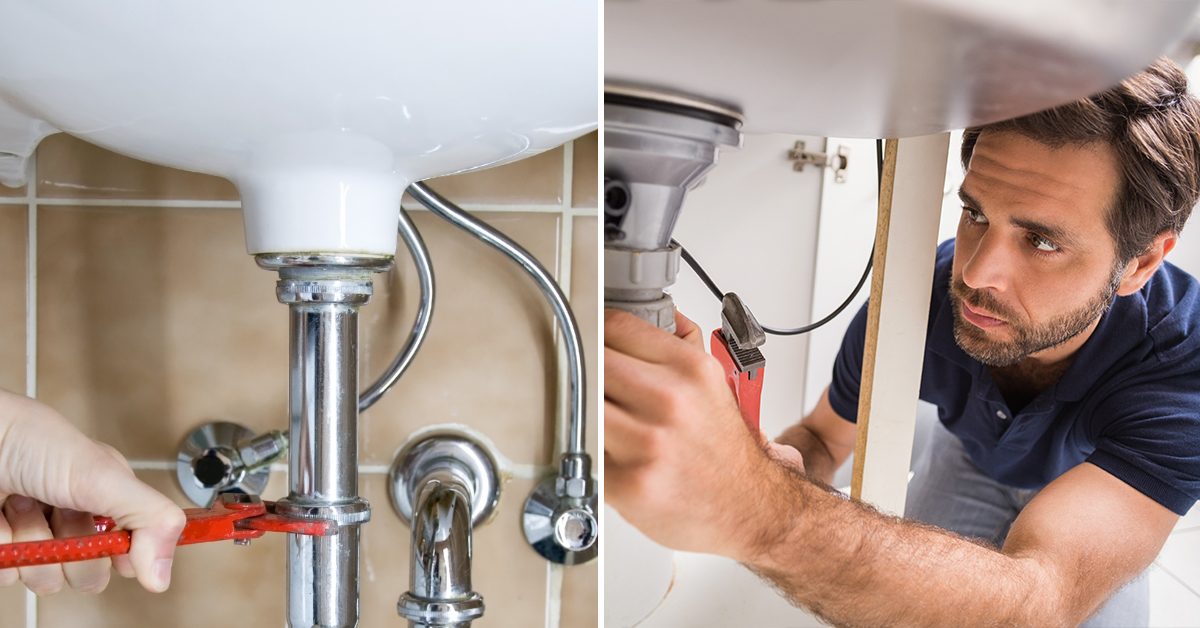 While we work with our hands all days long, we also work with people. That's why we spend so much time hiring the right plumbers and training them on how to best enter a person's home and interact with our wonderful customers.
One aspect of dealing with customers is answering their questions. While some people will often show us the sink that's having problems and walk away, other will be asking questions all the time. While we do have to concentrate on the job at hand, we certainly don't mind the occasional question. After all, it's your home and your pipes; you have a right to know what's wrong with them! Here are some common questions we get from customers.
Customer: "Could you wear booties?"
We understand that your home is important to you, and just because you're having plumbing problems doesn't mean that you've stopped caring about your carpet. Garvin's trucks have a supply of slip-over covers that go over our boots, which are especially handy during the wet seasons like winter and spring.
Customer: "What do you need to know?"
Some customers won't even wait for us to ask about the problem. They'll get things started off with a question of their own, asking us if there's anything that we should know. How do we answer them? With questions of our own.
When did the problem start?

Did anything cause the problem to start? For example, did something go down the drain that you weren't expecting?

Did you already try to fix it yourself in any way?

Are there any drain cleaners that could still be lurking in the clogged drain?

Are all of these outlets working? (We may have to plug in the drain snake.)

When was the last time you had any plumbing services performed?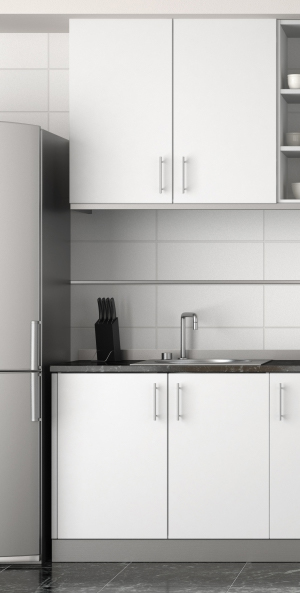 Customer: "Are you licensed? Insured? Bonded?"
All of these are very good questions to ask plumbers. We're happy to say that every plumber that Garvin's employs is licensed, and each is insured and bonded through Garvin's.
Customer: "How much is this going to cost me?"
Honesty, we don't know yet. It might simply be the cost of a service call. It could be more if we have to perform drain cleaning. If the problem isn't just a single drain running slow, it could be that your main sewer pipe is blocked. If it is, the cost is obviously going to cost more than if we are simply clearing out one stopped drain.
Customer: "How long do you think this will take?"
Once again, we're not sure until we take a look at the problem. A simple drain cleaning for one fixture could take as little as 30 minutes, but that will increase if the problem is worse. During emergency plumbing services, such as a backed up sewer or burst pipe, it could take many hours. We certainly don't want to rush things and miss a problem that we could take care of now. After all, paying for one service call is always better than paying for two!
Customer: "Can You Tell When It Punches Through?"
Many customers have already tried to fix the problem themselves and are unable to do so. Maybe they had a 20-foot manual sewer snake and weren't able to dislodge the problem in their kitchen sink. So if they've already fought that drain dragon, they might imagine something as hard as stone blocking the passage of their water.
To tell the truth, the answer most often is "no, we can't tell when the drain snake punches through." For indoor drain cleaning, we're most often using an electric power drain snake that is incredibly powerful. It's so powerful, in fact, that it punches through the drain clog and keeps on going. While we might be able to feel the twists and turns in the pipes, it's unlikely we can feel the break in the clog. After we send the snake down the proper distance, we'll pull it back, hook everything back up, and send down a sinkful of water. Clog gone, problem solved! (Performing rooter service on the main sewer line can be a different story. As powerful as our electric snakes are, roots can be very tightly packed, and clogs filled with the weird stuff people flush can be very tough. Sometimes we can really feel the sewer snake working on those!)
Customer: "Can I help?"
Once you engage our help, your problem is now our problem. While we might have some questions for you, it's best if you simply let us do our jobs. For insurance reasons, we'll take it from here!
If we're performing drain cleaning for you, we have no problem with you asking us what's going on. We have no problems talking about our jobs. Do you have any questions about these questions? Contact Garvin's right here!
Garvin's Sewer Service
https://www.garvinssewerservice.com/wp-content/uploads/2017/02/logo.jpg
Garvin's Sewer Service
2017-01-10 14:25:53
2017-03-09 19:49:59
Some Common Questions We Get When Performing Drain Cleaning Services