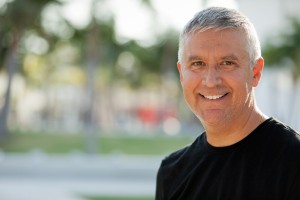 At Garvin's Sewer Service we do absolutely everything we can to uphold our reputation being reasonably priced and honorable. You've heard that happy customers tell three friends that they're happy with service, while an unhappy customer will tell 10 or more (and in today's world, they can tell everyone in a city with various websites.) We know just how important it is to make sure that each and every customer is happy with our drain cleaning and sewer service.
Here are some quotes from our customers and a few responses about our service.
"In 2011, a local competitor charged us $239 to advise us that we needed a $11,500 clean out. We called you instead and your service man did the job for $169. He advised us to have it cleaned out annually. Thank you for your honest service." — Emily Laru
Thanks for letting us know how much we saved you, Emily! The fact is, we would have charged you the $169 even if we knew what you'd been quoted, because in this sewer cleaning situation $169 was the right price to charge. We don't know where he came up with that outlandish number, but we could clean your sewer pipes for 70 years before we reached that kind of price! Preventive rooter service might be good for you because of the types of trees in your yard and the roots that are in your pipes. Preventive maintenance should keep you sewer lines flowing with no problems, preventing horrible backups.
"You arrived in less than 90 minutes after I made the call requesting service. Garvin's was very professional and courteous." — Dave Anderson
While we certainly can't guarantee that we'll have someone ready within 90 minutes every time, we're glad that we were able to accommodate your drain cleaning needs. Regarding the professional and courteous nature of our sewer technicians: we make sure to hire the best people, and we also make sure to train them so that they are having the best possible interactions with our customers. We understand how important your home is to you, and that we're guests while we're there. We want you to always be comfortable.
"You saved me over $19 Grand! Steve is an awesome, honest, hard worker…I can't thank Steve and Garvin's enough for being honest and being affordable! Thank you!" — Courtnay Argier
We know exactly what happened here. After your sewer started running slow, the "other guys" told you that you had a broken sewer line. Thank goodness you called us for a second opinion and our sewer camera was able to verify that sewer line replacement wasn't necessary. All you needed was some good rooter service.
Unfortunately, some people are fooled by unscrupulous sewer replacement companies. We're glad we were there for you. (And Steve says you're welcome!)
"We absolutely trust you guys! We always feel like we have had a family member taking care of us. Great job!" — Robert Schol
That's what we strive for, Robert. We approach every job as an opportunity to make a lifelong customer, and it sound like we've made one with you.
The fact is, the companies that perform services that don't need to be done don't stick around for long. Meanwhile, companies like Garvin's start as Denver's first rooter service and then stick around for more than 75 years. Honesty and hard work are rewarding, and we thank the customers above for their kind words and their recognition of what we do. If you'd like to join the ranks of those who have enjoyed our drain cleaning, give us a call at the first sign of trouble. Contact Garvin's today!
https://www.garvinssewerservice.com/wp-content/uploads/2023/07/Garvins-Logo-Navy-2023-300x147.png
0
0
Garvin's Sewer Service
https://www.garvinssewerservice.com/wp-content/uploads/2023/07/Garvins-Logo-Navy-2023-300x147.png
Garvin's Sewer Service
2016-03-05 18:52:15
2016-03-05 18:52:15
A Response To Some of Drain Cleaning and Sewer Service Customers