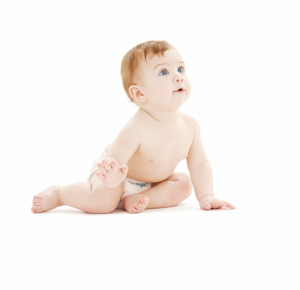 We've mentioned it many times before, and we're happy to keep telling you: Garvin's Sewer Service has been serving the Denver area for more than 75 years. We're extra proud of that fact because we've seen so many other sewer companies come and go, so it's pretty obvious that we're doing something right!
We have many customers that are lifelong customers, and since we've been around for so long it's obvious that when we say "lifelong" we mean it! Here are the many ways that we've helped our customers and why they keep coming back to use again and again at different parts of their lives.
The Child: We're all shaped by our parents, as they influence the types of food we eat and the people we interact with. But they also have a bearing on how we view businesses and products. If your dad insisted on buying Chevy, there's a really good chance you'll be buying Chevy for most of your life. (You might start buying foreign cars, but you probably won't ever buy Ford!)
Kids pay attention even when you think they don't, and it's likely that they'll notice if a parent is happy with the service they got from their local sewer company. So while the child might not be our customer directly, we are ensuring a lifelong customer by providing excellent sewer drain service to their parents.
The Apartment Renter: Here's another case where we're securing our reputation even though we're not directly working for the receiver of our services. If something happens with a renter's sewer line, they'll call the superintendent. And if it's beyond the superintendent's abilities, the super will call us. Once a renter's drain cleaning is taken care of and their water starts flowing again, they'll have a positive view of Garvin's Sewer Service.
All that work and our lifelong customer isn't even a paying customer yet! Let's fix that…
The New Homeowner: So the renter leaves the house and becomes a homeowner. They know that Garvin's Sewer Service worked hard for their parents or their superintendent (of both) and now they're having trouble with their home and need sewer cleaning. It might be that they need a sewer inspection with our sewer scope before they sign the final paperwork, or it might be years down the road. Either way, whenever they need drain or sewer cleaning they know exactly who to call.
The Landlord: Have you noticed how many people around here will buy their second home and keep the first one to rent out? We have many customers who use us for their primary residence but also for the one for which they're a landlord.
The Retiree: So our customer is 70 years old now and has been using Garvin's for their sewer service for many years. We've truly made a lifelong customer that's almost as old as we are!
Sure, this isn't the way it happens every time, but we have customers who wouldn't dream of calling anyone else because of the sewer and drain cleaning we've performed for them over the years. If you'd like to experience the amazing service of Garvin's, give us a call!
https://www.garvinssewerservice.com/wp-content/uploads/2023/07/Garvins-Logo-Navy-2023-300x147.png
0
0
Garvin's Sewer Service
https://www.garvinssewerservice.com/wp-content/uploads/2023/07/Garvins-Logo-Navy-2023-300x147.png
Garvin's Sewer Service
2016-03-03 18:48:46
2016-03-03 18:48:46
How Our Lifelong Customers Use Our Sewer Service