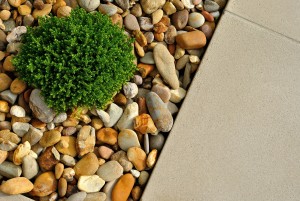 There's so much going on underneath the ground that we never even think about, and we're not talking about the lives of worms, insects, and other animals. There are pipes and cables that are connecting your home to the rest of the world, and it's important to keep those lines safe so that you're not losing your connection. Here are the reasons to know where everything is before you dig.
What Plants To Plant: We wrote an entire blog about what trees you need to avoid if you don't want your sewer pipes and water lines being inundated with the roots. But it's also important to avoid plants that might wrap around shallow telephone and cable lines, pulling them out of the ground and exposing them to the blade of your lawnmower or weed eater.
Where Not To Dig: We often hear about "calling before you dig" because of electric and gas lines. But it's also important to know where not to dig so that you're not disrupting your neighbors connection to phone and cable, which are carrying their internet. You'll become very unpopular in the neighborhood if you knock out half of everyone's internet!
Where Not To Lay Concrete: Sometimes there's a space next to the driveway that's either grass or gravel, a nice place for people to park during a party. If you're considering laying concrete there and making it a permanent parking space, it's important to know if you'll have to rip it up if there are pipes and electrical wires under that space that need replacing in the future.
So, how do you find out what's going on under your yard? Call 811 or visit http://colorado811.org/ to get your utilities located. And when you need sewer cleaning, give Garvin's Sewer Service a call!
https://www.garvinssewerservice.com/wp-content/uploads/2023/07/Garvins-Logo-Navy-2023-300x147.png
0
0
Garvin's Sewer Service
https://www.garvinssewerservice.com/wp-content/uploads/2023/07/Garvins-Logo-Navy-2023-300x147.png
Garvin's Sewer Service
2016-02-26 17:52:11
2016-02-26 17:52:11
The Advantages of Knowing Your Yard: Sewer, Water, Electrical, Cable, and Gas