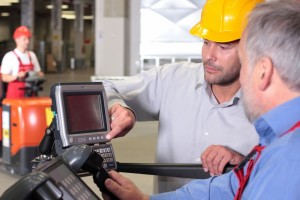 If you're about to buy a pre-owned home, you've probably been told that a sewer inspection is a good idea. We wholeheartedly agree with this, because you never know the information that the previous homeowner might be holding back from you regarding the health of the soon-to-be-yours sewer system.
We've noticed a trend lately where home inspectors have started offering sewer inspections on their list of home inspection line items. They're not necessarily including it in their home inspection; rather, it's an additional service that you can buy from them.
But we've got a couple of reasons why you'll probably want to go with professional sewer inspectors like Garvin's Sewer Service instead of relying on a traditional home inspector.
They might not have the proper training with the equipment: Sewer cameras can be tricky…they're certainly not point-and-shoot! While anyone with a decent amount of money can buy one, it doesn't mean that simply reading the manual is going to be enough to make full use of it during a sewer inspection.
They might not have the best equipment: Sewer cameras are expensive. Well, a good sewer camera is expensive. (It's similar to hiring a wedding photographer…if they show up with a camera that you can get at Walmart, you're not going to be happy with your wedding photos). There are cheaper versions of sewer scopes out there, but we wouldn't be caught with them because they just don't let you see what you really need to see when you're camera is down the sewer drain pipe.
They might not know what they're looking at: We deal with sewer pipes and drains all day, every day. We know sewer lines, and we know what to look for and if there's going to be trouble. While a home inspector deserves due respect for knowing a lot about many parts of a house, most of them aren't familiar with what is considered "normal" in a sewer pipe.
So what's it all mean?: If you have an erroneous reading of your sewer inspection, it could hurt you in one of two ways. First, a home inspector could miss something in your sewer drain pipe that's about to turn catastrophic…if they miss a pipe that's deteriorated to the point of collapse, you could be swimming in sewage weeks after you move in. On the opposing side, they could overstate perfectly natural problems that aren't that bad and cause you to back out of a perfectly good house deal. If they see easily-removable tree roots at pipe joints and that makes you run from a deal, you might have missed out on your dream home.
Don't have a home inspector check your sewer system. Trust the professionals who know the ins-and-out of a professional sewer camera with our sewer inspection. Trust in Garvin's Sewer Service and give us a call today.
https://www.garvinssewerservice.com/wp-content/uploads/2023/07/Garvins-Logo-Navy-2023-300x147.png
0
0
Garvin's Sewer Service
https://www.garvinssewerservice.com/wp-content/uploads/2023/07/Garvins-Logo-Navy-2023-300x147.png
Garvin's Sewer Service
2015-12-19 21:20:00
2015-12-19 21:20:00
Buying A Pre-existing Home? Make Sure You Let The Professionals Take Care Of Your Sewer Inspection