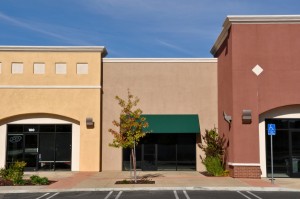 There's a building up in Loveland (the city, not the pass) that used to house a food court. A new company moved in and turned it into a typical office space for about 200 employees, replacing the walls, ceilings, and installing carpet as you'd expect them to do. But after a while people started noticing something odd. It was a perpetual french fry smell, and while that's certainly not the worst smell in the world, it raised a few questions…questions like "what the heck?" and "huh?" It turns out that, during the remodel, the contractors had forgotten to remove the grease traps from the time the building had been a food court! All that grease down there, smelling pleasantly of french fries and pizza, was slowly becoming rancid.
When a restaurant goes out of business, one of three things usually happens. One, it becomes another restaurant, no surprise there. Two, it might become a different type of business, maybe a retail shop or a nail salon (or an office space). Third, it just gets leveled to the ground and somebody starts over with that space.
We can't do much with that third option (though we could give the old lines some sewer cleaning, building or not!). But the first two we can really help with. That's because, whenever you take over an old restaurant, you'll want to get the drain and sewers lines cleaned as soon as you move in.
Drain Cleaning: If you're moving into an old restaurant, you've got to know something…some of what went down their drains is still there. Its grease, its food particles, its hair and soap and knives that got dropped down the drain. It's not just a possibility, it's definite. You have no idea how careless they were, either, and they might have been pouring their vegetable oil and cooking grease straight down the drain every day. Get your business off on the right foot with proper drain cleaning service so that you make sure that you have a completely clean start to your drains.
Sewer Cleaning: Whether you're turning the old restaurant into a new restaurant or are having the sinks removed, you'll still have a public bathroom to deal with. And you don't want to have anything sent down by the previous client keeping your water from going down the drain and out to the public sewer line. Get some sewer drain cleaning done and make sure to have a fresh start, no matter what your business.
Grease Traps: Grease traps are wonderful inventions, ensuring that as little grease as possible reaches the public sewer system. That's good for your sewer lines as well as the sanitation worker and your building's neighbors. Clean it out, get a sewer jetter in there, and make sure that your salad restaurant or women's boutique isn't constantly smelling of french fries!
When you're renovating, never forget about the importance of clean drains. Call the sewer experts who have been doing this for over 75 years…Garvin's Sewer Service!
https://www.garvinssewerservice.com/wp-content/uploads/2023/07/Garvins-Logo-Navy-2023-300x147.png
0
0
Garvin's Sewer Service
https://www.garvinssewerservice.com/wp-content/uploads/2023/07/Garvins-Logo-Navy-2023-300x147.png
Garvin's Sewer Service
2015-11-20 18:09:36
2015-11-20 18:09:36
Moving Into An Old Restaurant? Reset Your Plumbing With Expert Sewer And Drain Cleaning