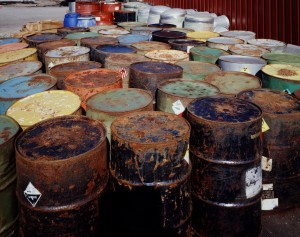 Firstly, we've found that physically get rid of the clog is so much better drain cleaning than chemicals. Because chemicals usually don't work. Plus, you've got to keep them around your house.
My friend, Jason Carroll, with Keller Williams Commercial, sends me a lovely monthly newsletter. I felt this month the topics were spot on to what we talk about a lot here at Garvin's and decided to share them with you. Enjoy!
Do not dump household liquids down storm drains or sewers or throw hazardous material into trash bins for collection. Many state and local governments ban the disposal of hazardous materials into standard household trash. Contact your local waste agency or visit earth911.com to enter your zip code and learn about the specific disposal options and recycling locations near you.
American households produce over 4 million pounds of household hazardous waste every day. Source: University of Utah
What's Hazardous in Your Household?
All Purpose Cleaners & Disinfectants
Furniture Polish
Oven Cleaners
Paints, Varnishes, Solvents & Thinners
Glues/Adhesives
Fertilizers & Pesticides
Pool Chemicals
Nail Polish Removers w/ Acetone
Aerosol cans
Flammable Fuels
Electronics
Batteries
Tires &Antifreeze
Products with Mercury
Do you have any more tips on recycling? What has been your experience with recycling hazardous materials? Did anything on this list surprise you?
https://www.garvinssewerservice.com/wp-content/uploads/2023/07/Garvins-Logo-Navy-2023-300x147.png
0
0
Kris Jordan
https://www.garvinssewerservice.com/wp-content/uploads/2023/07/Garvins-Logo-Navy-2023-300x147.png
Kris Jordan
2011-06-30 19:54:57
2011-06-30 19:54:57
Why physical drain cleaning beats the chemicals