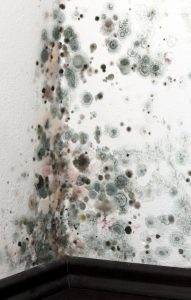 A flooded basement is one of the most devastating home disasters that many of us will ever face. At the very least you'll lose old books, Christmas decorations, and exercise equipment. At worst you'll lose everything from the basement bedroom, your home theater, and family photos.
At Garvin's, we want to make this trying time as easy as possible on you. That means letting you know what to do before we even get there.
Identify the problem

– If the entire neighborhood is flooded or if it's been raining overnight, you probably have a pretty good idea where all of that water is coming from. But if it's dry outside, it's a good bet that you either have a leaky freshwater pipe or a backed up sewer. Trust us, your nose will tell you which one it is!

Shut off the water (if you can) – If it's a sewer backup, there's obviously nothing to shut off. But if it's a freshwater problem, shut off the main water to your home if you have easy access to it. Unfortunately, this can be difficult to do in many circumstances, considering that the main water shutoff valve is usually down in the flooded basement, and we're about to tell you to not go down there…

Don't get in!

– The biggest danger with a flooded basement is the chance of electric shock. If the water has risen to the height of the electrical sockets there's a good chance that the water has become electrified. This could prove deadly, so if you have to go into the basement make sure that the electricity is shut off. Alternately, if the water is backed up sewage, the threat of bacteria should be enough to keep you from wading into the basement.

Call an emergency plumber

– No matter the time or day, call an emergency plumber. In fact, here's our number: 303-571-5114, anywhere in the Denver area including Boulder and Longmont. A 24-hour plumber has seen all of this before and will be able to evaluate the problem and respond accordingly. Plumbers will have the right boots and equipment for all situations that will help to expedite the removal of the water.

Call Your Insurance

– It's one of the sad facts of life…a basic homeowners insurance policy does not cover flooding. Most don't cover sewer backups. Even if you don't think your insurance doesn't cover flooding, call anyway to inform them of what has happened. Take pictures of the damage, and keep receipts for emergency plumber services like you'll get from Garvin's. There's a chance that the specific form of damage is indeed covered, depending on what caused it. It can't hurt to ask.

Find the right renovators –  When the water has been stopped and the flood has abated, it's time to find a restoration company. You might be in a rush when it comes to picking an emergency plumber (303-571-5114, in case you missed it), but you'll at least have a little bit of time to research the right restoration experts. Don't take too long, though, because you want to get them working before the mold sets in.

Basement flooding can be a horrible experience, and that's why, as emergency plumbers, we try to make it as easy as possible during your time of need. Contact Garvin's (where's that number again?
Wait, here it is: 303-571-5114) whenever you need a 24-hour plumber.
https://www.garvinssewerservice.com/wp-content/uploads/2023/07/Garvins-Logo-Navy-2023-300x147.png
0
0
Garvin's Sewer Service
https://www.garvinssewerservice.com/wp-content/uploads/2023/07/Garvins-Logo-Navy-2023-300x147.png
Garvin's Sewer Service
2016-06-25 20:31:11
2016-06-25 20:31:11
If You Have A Flooded Basement, Here's What To Do Before Calling An Emergency Plumber