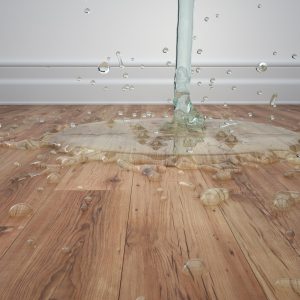 Every so often we like to take a look at our testimonials and see what our customers are saying about us. Actually, we do it all the time, because we're always interested in what our customers have to say. But sometimes we like to take the time to respond to them in a public forum. Here are a few of our favorites.
"Bryan located and scoped our sewer line this morning. I want to commend him for an outstanding job. He was courteous, thorough, and professional. He discovered attributes of our sewer line that other sewer people were not able to determine. He responded quickly to every question and request that I made. I now have a far better understanding of our sewer line than I have ever had before after ten years of problems and discussions with other sewer professionals. Thank you Bryan!! I will be quick to recommend Bryan and the Garvin's organization to anyone who asks."
— Chuck S., Boulder
We're so glad you're happy with the sewer scope service that Bryan was able to deliver. You bring up an interesting point about how Garvin's works: we like to educate our customers as much as possible. We know that if you're informed that you're more likely to understand why we're recommending a service. We're also your neighbors in Denver, so we want to do our best to help you avoid similar problems in the future.
"We had a water leak that we found at 4 am on a Sunday morning. Garvin's Sewer Service came out immediately and walked us through the whole process. Their guys were excellent and helped us through everything. They are just a great company and I recommend them to everybody."
— Linda W.

Leaks are like smoke alarms…they always seem to pick the absolute worst time to happen! As a Denver emergency plumber, we understand that you didn't pick the time that the leak happens, and you'd much rather be sleeping than giving us a call in the middle of the night. That's why we're ready at a moment's notice to be your 24-hour plumber, no matter what day of the week or what holiday it might be. We're not going to charge you extra, because we don't want to add financial problems to the plumbing problems you're already having. Speaking of dealing with unexpected problems…
"Great Service! I first used Garvin's in January of 2009 and again in December of 2011. Both times they were prompt, courteous and fair priced. It's never the right time for a sewer to back up; but Garvin's kept the frustration to a minimum with their great customer service."
— G. Pena, Englewood, CO
"There's never a good time for a sewer to back up"; that's certainly something that we can relate to! Sure, we'd like to work 8-5, but, like we said above, these things seem to happen at the worst times. When you're in need of an emergency plumber, you want someone who can step into your home and take control of the situation, letting you know what's happening and fixing the problem as quickly as possible in a safe, hygienic manner.
"I recently used Garvin's Sewer Service for the first time. They installed a new hot water tank for me, and it's top notch. They showed up on time, and conducted themselves in a professional manner. They also picked up after themselves, which I certainly appreciated. Additionally, I thought that they were fair in their pricing. They might not be the cheapest around, but given the quality they are worth what they do charge."
— Sloan Waters
Thanks for your kind words regarding our installation of your water heater installation. We'd like to comment on something you said regarding our price, because we think you nailed it: we're not always going to be the cheapest around. We are going to be fair, and we are going to do the best job around. When it comes to water heater repair and installation, you don't want to go with the cheapest plumber around, what we're dealing with — natural gas, electricity, boiling water — aren't aspects that you want to leave up to an amateur or a plumber who advertises as being the cheapest.
"Never Knew a Technician Could Make My Day! I encountered a backed up sewer this last week and called upon one of Garvin's competitors, using the "Done Right Directory" which states "guaranteed Home Improvements and Repair Pros". The competitor was quick to respond, cleaned my drain out promptly, and reported back to me that the only thing he pulled in with the snake was a "worm"…which according to him was "not a good sign". He offered a FREE scope of my sewer which of course I took him up on. The scope suggested…or should I say his interpretation of the scope portrayed a dire situation at hand. Such, that my sewer was nearly detached from the city main. Well of course I signed up for a new sewer! The proposal totaled $13,000.00. Thanks to a great neighbor who had worked with Garvins and his urging…I called Garvins seeking some direction. Garvins scoped the sewer for me the following day….and there was nothing spotted in the scope that suggested a need for a new sewer line. Garvins saved me $13,000.00 today and I can't thank them enough. I will be singing their praises to all my neighbors and peers. Thanks Bryan and Mitch!!! See you next year!"
— Sheila S.
Unfortunately, we hear this all the time. Unscrupulous sewer repair companies will use any small problem in your sewer system to suggest the worst. You don't need a new roof just because a single shingle came off, you don't need a new car when a headlight goes out, and you don't need a new sewer line just because there was a worm found. Sewer lines can have holes and work for many more decades. Because Garvin's doesn't offer sewer replacement services, we make a great third-party option for when you want a second opinion.
We love hearing from customers and hope to hear from you. Contact us with your Garvin's questions, concerns, and praises, and maybe you'll find yourself on our testimonials page before long!
https://www.garvinssewerservice.com/wp-content/uploads/2023/07/Garvins-Logo-Navy-2023-300x147.png
0
0
Garvin's Sewer Service
https://www.garvinssewerservice.com/wp-content/uploads/2023/07/Garvins-Logo-Navy-2023-300x147.png
Garvin's Sewer Service
2016-06-20 18:04:19
2016-06-20 18:04:19
Customer Feedback Regarding Our Plumbing Service and Drain Cleaning