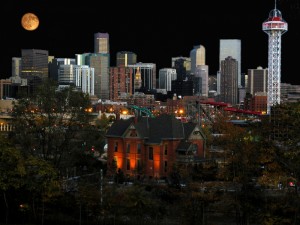 In today's world, it's pretty standard that companies that offer emergency services, such as urgent sewer cleaning, are available 24 hours a day, 7 days a week. As soon as the first company offers it (which was probably Garvin's, as long as we've been around in Denver), every company needs to jump on so that it's not left behind in the 24/7 game.
So while 24/7 service is pretty common, Garvin's offers something that isn't as common: no surcharges for nights, weekends or holidays when you need drain and sewer cleaning. Why? We'll, here's the breakdown.
Nights
We know very well that many houses go unused for most of the day, as people are at work and at school. That means that the most likely time that people need emergency sewer drain cleaning is at night. Why charge our neighbors extra just because they're home and actually use their plumbing?
Weekends
People are home quite a lot on weekends, so they're using their plumbing more. That means it's more likely a clog will happen on weekends. Plus, people who can't be home to meet us for sewer cleaning during the week want a time on the weekends. There's really no reason to charge them extra just because it's convenient to them!
Holidays
Even if a company offers no surcharge on nights, and even if they offer no surcharge on weekends, you won't find many that won't charge you extra on holidays. And that's odd to us, because helping someone on a holiday just makes sense. Garvin's realizes that people often have people over during holidays, so why add an extra charge when they're already under enough pressure?
We're not interested in fleecing you for all of your money. We're glad to have your business, because we know you'll be back next time too. Give Garvin's a call — day or night, weekend or holiday — and we'll help you.
https://www.garvinssewerservice.com/wp-content/uploads/2023/07/Garvins-Logo-Navy-2023-300x147.png
0
0
Garvin's Sewer Service
https://www.garvinssewerservice.com/wp-content/uploads/2023/07/Garvins-Logo-Navy-2023-300x147.png
Garvin's Sewer Service
2016-04-16 19:16:26
2016-04-16 19:16:26
Why Go With Gavin's For 24/7 Sewer Drain Cleaning?