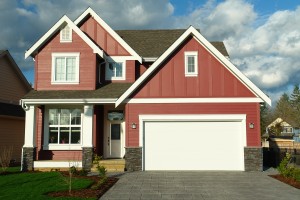 So you're looking for a house…congratulations! It can be an exciting time, but as excited as you are you don't want to rush the process and forget some very important steps.
If you're buying a pre-existing house, you're going to call a house inspector to check everything out. He'll make sure the furnace works, that there's no obvious mold, that the shingles still have life in them, and that it's structurally sound.
So if you're having all of the above-ground parts of the house checked out, why not the pipes that are leading your wastewater away? Having a sewer inspection done by a professional is a great way to make sure that you're not going to have sewer problems anytime soon that are going to cause you many thousands of dollars in repair, as well as potential thousands in damage to your basement.
Legally, people have to disclose any major defects in the house before they sell it. But after you buy the house and find out that they didn't disclose something, you'll have to sure them, and even then the chance of you winning is small if you can't prove that they knew about it.
So what can a sewer camera inspection do for you before you buy a house?
Find out if the sewer line is broken: This is truly the most important thing we can do for you when we bring out the sewer scope. We can send the sewer camera down and see if there are any problems that are in your future. Are there just a few bellies that are collecting water, or do you have a break in the pipe that's letting in mud and large roots? We can tell you if the sewer pipe is on its last legs or if it looks amazingly good for having been there 50 years.
Find out if your sewers are about to back up: While a clogged sewer line isn't necessarily a sign that it's going to break soon, it is a good idea to get in there and find out just how much the roots are infiltrating the pipes. If it is running slow because of blockage, you can probably negotiate the with the previous owner to get it all cleaned out before the sale goes through. It's certainly better than having your sewer back up in a few months!
Don't judge by the age of the house: You might think that's it's more likely a house that's been around 30 years would need repair more than one that's only been around 10 years. Not always. It's possible that the one from 30 years ago was better installed than a more newly built house…after all, not all jobs are done to the same high standards. A newer house could also suffer because the ground underneath the pipe wasn't compacted enough, allowing it to bend more in the ground. Or perhaps the newer house had a species of tree planted above it that just wreaks havoc with sewer lines. In the end, you can't judge the health of a sewer line based on the age of the house.
Before you buy a house, make sure to get Garvin's out to bring the sewer camera and check the health of your future sewer line. Call today!
https://www.garvinssewerservice.com/wp-content/uploads/2023/07/Garvins-Logo-Navy-2023-300x147.png
0
0
Garvin's Sewer Service
https://www.garvinssewerservice.com/wp-content/uploads/2023/07/Garvins-Logo-Navy-2023-300x147.png
Garvin's Sewer Service
2015-11-27 21:15:08
2015-11-27 21:15:08
Why You'll Want To Have A Sewer Inspection Before You Buy A House