We get lots of questions from customers, and PlumbingGirl is ready to take them on.
Dear PlumbingGirl,
We purchased an investment property and found a really great couple as our first renters. They were expecting their first baby when I met them. The home is a 'fixer upper' that was built in 1983. There doesn't seem to be any problem with the plumbing, but we would like to get a sewer line cleaning just to make sure that we can prevent any problems, especially since the tenants just welcomed their first baby on September 1st. Can you tell me more about the sewer line cleaning prices and how it works?
Signed,
Concerned about bundle of joy and bundle of roots in Denver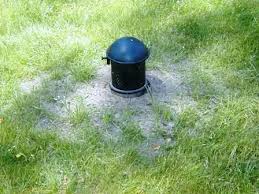 Dear Concerned in Denver,
Absolutely! Congrats on your investment home property and your fantastic tenants! You are a thoughtful landlord to be considering a sewer line cleaning. A sewer line back up is really an unpleasant experience, not to mention unsanitary, so with a new baby around, this is a great idea.
Let me start by saying a preventative maintenance sewer line cleaning is recommended for all home owners. For more information about how often you should clean your sewer line, check this out.
As far as the process of sewer line cleaning goes, it is pretty straight forward.
Call to schedule your sewer line cleaning.
Because you aren't dealing with an active sewer line backup, you can actually schedule the cleaning at your convenience. Some companies offer same day service, if you would prefer that. Others offer evening and weekend appointments as well. Ususally those times are reserved for emergencies, so check to make sure there are no overtime or afterhours charges if you prefer those time frames. Plan on about 2 hours for this service, start to finish. The current rates for a sewer line cleaning are around $200-300, depending on the area of Denver you are in. Ask the company to provide you with a price quote.
Know the sewer line cleaning access point.
The technician will need to clean the sewer line from the most direct point. The sewer line cleaning charges can change depending on the access points, so as about those. The access points are:
Outside Access (Outside Riser). This is a pipe that comes out of the ground outside that allows access to the line. If you don't have one, consider getting one installed as it is helpful to the technician and allows for a less messy experience, both in performing the service and in not having the technician, his working equipment and drain cleaning machine inside your home.
Basement or Crawlspace Access. There is usually an exposed drain pipe with a removable clean out cap to allow the technician access. The technician may not be able to access the pipe in the crawlspace if it is too small, or if it has any critter infestation.
Toilet Access. Sometimes the technician will need to pull the toilet (remove the toilet off the drain hole) to gain access to the sewer line. They are not able to pull a toilet if it above any other room, to avoid flooding. This is more labor intensive and you should expect an additional charge for this service.
Vent Access. All homes include a sewer vent off the roof of the house to allow air flow into the system to not create a vacuum effect. Sometimes, when all other options are not able to be used, a technician may use the roof vent. Special conditions may apply in this case such as tethering or attaching to the roof, and/or a second technician for safety or other precautions. If the roof vent is the only option, usually it will be suggested that an Outside Riser be installed.
The technician will clean the line.
This process will take about 1-2 hours, depending on the severity of any clog, the access and the skill level of the technician. In the Denver area, the cleaning should last about 3-18 months and the technician should be able to advise you on the frequency of sewer cleanings for you to reduce the potential of sewer line back ups.
For more information about sewer line cleaning or to get scheduled today, contact Garvin's Sewer Service at 303-571-5114.
Signed,
PlumbingGirl
https://www.garvinssewerservice.com/wp-content/uploads/2023/07/Garvins-Logo-Navy-2023-300x147.png
0
0
Kris Jordan
https://www.garvinssewerservice.com/wp-content/uploads/2023/07/Garvins-Logo-Navy-2023-300x147.png
Kris Jordan
2015-10-21 16:34:34
2015-10-21 16:34:34
Sewer Line Cleaning Prices and Process