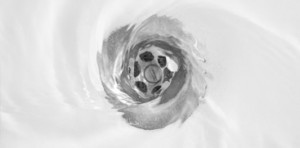 May is the time of year in Denver when we can finally begin to open windows and begin our spring cleaning.
This year, as with last year, we did need to wait until mid-May as April brought May snow rather than flowers. Nonetheless, we cross our fingers that snow is complete and begin preparing our homes for spring. Here are some tips for every area of your home to help usher in the next season.
1. Sprinklers and hoses
Now is the time people begin to turn on sprinklers and hoses. This can sometimes have bad results as the cold of another Denver winter may have caused outdoor spigots to crack or sprinkler heads to have been broken off. Turn on your water slowly and check the yard, basement and walls on the opposite side of the spigots for any water that shouldn't be there.
2. Gutters and downspouts
Check your gutters and downspouts for blockages of leaves and other tree debris. With rain likely, it is a good idea to make sure your downspouts are in good working order, including making sure the water will transport away from the house and foundation.
3. Grading and landscaping
Check your home for grading issues. Make a list of the items you may need to address such as plants, mulch, walkways and more. What does your home need now to help with getting through the summer with a nice exterior finish not damaged by water?
4. Pests
Check your home for cracks that can be or become homes for pests. Awnings, loose roof tiles, broken grating or siding- these are all areas that can become problematic. Are there areas of your home that need repair before a pest can take up residence?
5. Drain and sewer cleaning
Spring is the time when roots from trees in your or your neighbor's yard can begin to penetrate your sewer line. This is a good time of year to consider and drain and sewer cleaning service. My being proactive, you can prevent costly sewer backups in your home before they start, due to roots in the line.
6. Other Exterior needs
Aesthetics are another thing to consider adding to your spring checklist. Does the home need painting, stucco or siding? New windows, roofing or other cosmetic changes? Sometimes things that appear to be simply aesthetic really do add value to the home as well as require repairs that go beyond just appearance.
If you are in the greater Denver area and are looking for a quality drain and sewer cleaning service, Garvin's Sewer Service would love to earn your business. With over 75 years in the drain and sewer cleaning business, we know our stuff. Call today with questions, for pricing or to learn more: 303- 571- 5114
https://www.garvinssewerservice.com/wp-content/uploads/2023/07/Garvins-Logo-Navy-2023-300x147.png
0
0
Kris Jordan
https://www.garvinssewerservice.com/wp-content/uploads/2023/07/Garvins-Logo-Navy-2023-300x147.png
Kris Jordan
2015-05-10 21:34:06
2015-05-10 21:34:06
Why you should add drain and sewer cleaning to your spring home checklist