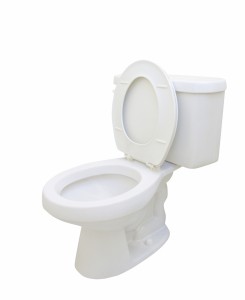 "If tampons are flushable, why do they cause a sewer backup?"
Recently I heard from a landlord who said it was part of the lease that tampons would not be flushed down the toilet. Yet after a sewer backup, it was found tampons were the major culprit.
In fact, tampons, wipes, paper towels are the three biggest culprits to cause a need for sewer cleaning besides root growth in sewer lines. Why is that? Each product claims to be flushable.
Flushable means "suitable for disposal by flushing down a toilet" (source: www.merriam-webster.com/dictionary/flushable). Disposable means "an article designed to be thrown away after use" (source: dictionary.reference.com/browse/disposable.
Choosing to dispose of something in the toilet rather than the trashcan is the simple definition of flushable, but that doesn't mean it is the best or right thing to do.
Anything that can go into a trashcan, should. This includes: food, oils, trash, plastics, cigarette butts, dental floss, diapers, condoms, kitty litter and even paper towels, wipes, facial tissues, tampons and their applicators, and sanitary napkins. In fact, the only things truly flushable are waste and toilet paper.
Preventing a sewer backup is simply a choice to use a trashcan for all disposables and keeping root growth at bay. I let the landlord know that most women don't think the actual cotton tampon is a problem. They know the applicator should not be flushed, just as they know the sanitary pad shouldn't, but the idea of putting used tampons into the trash is just not understood. Part of the benefit of the tampon is the disposable and flushable component it offers. The women who do know this are usually homeowners or landlords who have had to front the bill of a sewer backup due to a clog caused by used tampons in the sewer.
My suggestion for homeowners and landlords is that they clearly specify to guests and tenants how "flushable" is defined. For many, it will simply be stating anything that can go in the trash, rather than the toilet, should.
I have been in many bathrooms where a sign is posted reading, "Please do not flush feminine products". For years, I believed that to mean that I should not flush tampon applicators or sanitary pads. I did not think used tampons were considered a feminine product because it clearly said it was flushable and I wondered how sanitary it would be to put it in the trash instead.
For a teen daughter or a tenant, consider having them read "Can you flush tampons?" as an additional source of information from www.theperiodblog.com
Make sure you are clear in order to prevent a backup requiring professional sewer service. Here is a clear (and funny sign) I found online:
For more homeowner tips, follow PlumbingGirl on Facebook!
https://www.garvinssewerservice.com/wp-content/uploads/2023/07/Garvins-Logo-Navy-2023-300x147.png
0
0
Kris Jordan
https://www.garvinssewerservice.com/wp-content/uploads/2023/07/Garvins-Logo-Navy-2023-300x147.png
Kris Jordan
2015-02-01 16:22:06
2019-03-05 20:13:52
The stuff you flush that can lead to the need for sewer service