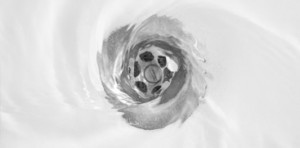 Sometimes we come across customers who think they can do their own plumbing. Sometimes their own drain cleaning and sewer repair. Only sometimes does it work!
They find How To Plumbing articles, books and videos
However, there are some things that really need to be left to professionals.
Quick story, just this week from our office: this customer called and said,
"Do you guys get a cable out of a sewer line?"
"Yes we do. But we think it is best if you can require the person who got it stuck to get it out. That way, you don't spend your own money to do it."
"Um, well I'm the guy that got it stuck. I rented it from the hardware store."
"Oh. Ok, then yes, we can get it out for you. We charge $75 and hour."
"Well, it cost me $100 to rent it, and I don't know what they will charge me for bringing it back damaged. I guess at the end of this, it probably cost me at least $175 plus my day."
"Yea, and we hate to rub salt in the wound, but we only charge $165 to have done it, professionally. And, in under two hours. And no mess."
<man groans>, "Ok, please send someone."
For more on when to use a How to Plumbing resource, and when NOT to, see my blog: DIY Plumbing
Spork fixes a toilet. At least until dinner time!
Good old ingenuity can solve a ton of problems. But so can a $3 toilet part. Hopefully, this temporary fix holds long enough for the homeowner to get to the hardware store and back. Toilet fixes are actually very easy, and rather inexpensive. Commercial toilets, waterless, urinals and etc., require a professional, but at home repairs can be done simply. Even without a spork.
Shower dresses as a Mummy for Halloween!
Similar to the above example, tape is a TEMPORARY fix. And typically, a good rule of thumb is: unless you are wrapping a package, tape is to be used sparingly. Hopefully, this homeowner is simply pausing to admire their work before heading to the hardware store. Shower heads are another easy thing to replace on your own, or even ask the Handyman who is already there patching a screen or something, give it a go.
But when the water won't stop, shoots out the side, or is getting into the wall (causing water damage and BIG problems), it is time to call a Plumber. Usually this quick fix has to do with the pipe not being correctly tightened, or is a poor fit. The professional plumber can fix this, and preserve your showerhead's dignity (not it's mummified remains).
***ALL photos courtesy of This Old House: Inspection Nightmares***
Do you have any questions about when to use that How to Plumbing resource vs. Calling a professional?
Ask away!
https://www.garvinssewerservice.com/wp-content/uploads/2017/02/logo.jpg
0
0
Kris Jordan
https://www.garvinssewerservice.com/wp-content/uploads/2017/02/logo.jpg
Kris Jordan
2013-09-06 09:16:29
2013-09-06 09:16:29
How to Plumbing FAILS II - Do It Yourself Drain Cleaning?