If it ain't broke, don't fix it.
This is one of my Dad's favorite sayings.
He has always been a proponent of knowing when to fix something and when not to. He seems to have learned in life what to spend money on, when not to spend money, when to buy the more expensive, and when the cheap is good enough.
I think this is really important regarding preventative maintenance when it comes to sewer service. Clearly, there must be a balance between saving money and spending money. The phrase, "penny wise, pound foolish" comes to mind. What value is there in saving pennies and throwing away dollars? Wouldn't we all rather save those dollars if it costs a few pennies?
As a property management company, when is doing preventive maintenance on your drains a good idea? First off, do you manage a property that has consistent drains problems? Clearly, if you don't, the issue is moot. Would you hire a lawn mowing service if you landscape with sand and rock? No.
If yes, then do you hire a company to perform preventive maintenance to keep your tenants happy, or do you ride out the storm and hope your tenants don't wash out with your drain problems? Doing preventive maintenance and drain cleaning is a minimal cost compared to losing monthly income from an irate tenant who decides to vacate the premises once their lease is up. First, you will have to determine what you have that is a good candidate for preventative maintenance.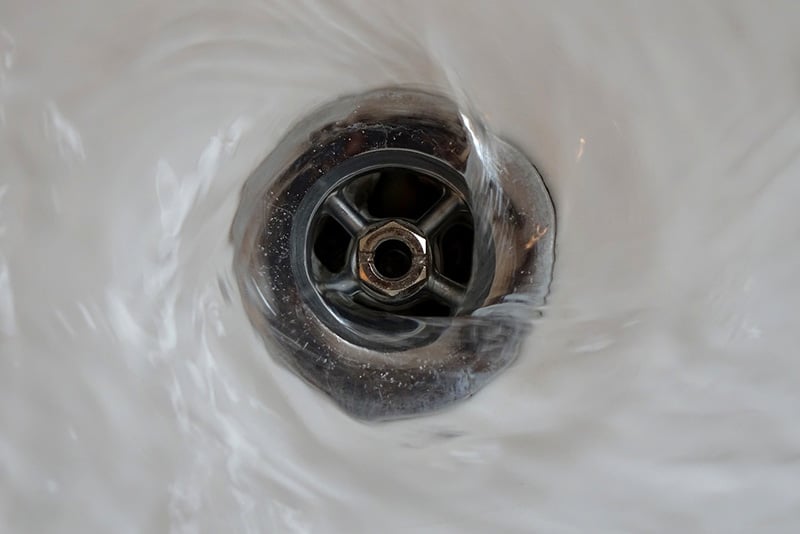 Start by researching old invoices for drain service performed in years past. Is there a pattern? The pattern could be the time frame frequency, or a particular unit. Those patterns can be your first clue. Secondly, look at the cause of the backups. Was it grease build up? This is probably a building problem. Or is it paper towels? This is likely tenant abuse.
Next, separate sink and toilet issues from the main sewer line problems. Remember, doing sewer cleaning will not make the toilets flush any better or cause the sinks to drain any faster, as these will be separate issues.
You should be able to get copies of invoices from your current provider, or they may be able to do this work for you- just ask.
Once you begin to determine the real problems and patterns, it is now time to get a bid or estimate on the work you need done. The problems that are not candidates for preventative work are best suited to reactionary cleanings. This information alone will save you money.
Other benefits of preventative maintenance include: prevention of "secondary" damages to property from water or sewage back-ups' penetration; can find problems while they are still small enough for repairs rather than expensive replacements; and can be scheduled on your time frame, rather than creating an urgent new problem to solve.
There will always be reactionary cleanings. But if you are able to only do reactionary work when it is needed and put the rest on preventative, you will have less back-ups & therefore happier tenants. The main benefits of reactionary service are: maintaining the ability to only spend money on small items as they are needed, and can provide a quick fix on issues that aren't preventable, such as toilet clogs.
Here are some examples from our company where a successful mix of preventative and reactive drain cleaning helps them manage their budgets:
A chain restaurant calls a few times a month when an employee pushes too much food scraps down the floor drain. They also have their grease trap line cleaned every month, saving them the hassle of back-ups during peak times.
A car wash calls every month in summer and as needed in the winter. This blend keeps all their bays open during their busy season, so they can keep making money.
A shopping center has a contract set up every 6 months to clear the debris from their storm drain. They were experiencing problematic repeat back-ups and flooding into the parking area.
Finally, some larger companies have chosen to invest in their own drain cleaning equipment to be able to meet their needs. A quality drain cleaning machine can cost under one thousand dollars, which can easily pay for itself in a few uses. However, larger machines designed for lines larger than 4" or for extended lengths, are better left for professionals. Companies requiring the use of a Jetter, a high pressure water machine, are at a benefit for using a professional to limit their liabilities and expense.
How you choose to manage your drains will really depend on your philosophy. Hopefully the concepts presented here will help you to be "pound wise" and allow you not fix something that's not broken.
When you are looking for preventive sewer and drain cleaning, give Garvin's a call!
https://www.garvinssewerservice.com/wp-content/uploads/2019/04/clearbasementdrainnosnake.jpg
534
800
Kris Jordan
https://www.garvinssewerservice.com/wp-content/uploads/2023/07/Garvins-Logo-Navy-2023-300x147.png
Kris Jordan
2013-04-04 16:24:09
2022-10-03 08:34:42
The Balance Between Plumbing Preventative and Emergency Sewer Services