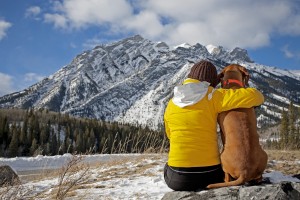 Even though we do drain cleaning and sewer repair every day, we're interested in helping you deal with every aspect of your home's plumbing…and beyond!
A special note from a friend:
This is quick HEADS UP to all TENANTS, OWNERS, VENDORS, FRIENDS and FAMILY MEMBERS!!!
Unless you live in the tropics or in the south, the COLD WEATHER IS COMING.
As a reminder, UNHOOK ALL HOSES and ANY OTHER DEVICES that are attached to outside faucets IMMEDIATELY and I mean NOW… because here in Colorado, is is Monday October 17th and the weather forecasters are telling us we should have our first hard freeze tonight.
I know this is a bit of a late notice, but tenants are responsible, like homeowners, for thinking about maintenance of their property at all times. We have already contacted various sprinkler companies to get in touch with tenants to get into the house, turn off the outside water and to blow out the sprinkler system..
Take this opportunity to check out the furnace filter… AND check the batteries in any smoke and carbon monoxide detectors in your property. It only takes ONE issue to cause terrible trouble, damage or death to your family.
Be sure your pets are properly taken care of — make sure the water in their bowls doesn't freeze, and that they have adequate shelter to stay out of rain and snow (I am guilty of this – I saw all 4 of my doggies huddled under a small roof overhang this morning while they were getting drenched… poor little bugs).
Of course there are all kinds of things to prep your car for the winter…
Lastly, make sure YOU are prepared… maybe have a blanket and snow shovel and ice scraper in your car and maybe some cash tucked somewhere for food, gas, help, etc!
Enough "mothering" of everyone… enjoy the gorgeous fall colors if you get them where you live!
MAGIC GENIE REALTY
Genie Reynolds – Broker / Owner
Office/Fax – 303.622.6449 Cell – 303.881.1912
www.MagicGenieRealty.com
Thank you for your continued support and referrals!
https://www.garvinssewerservice.com/wp-content/uploads/2023/07/Garvins-Logo-Navy-2023-300x147.png
0
0
Kris Jordan
https://www.garvinssewerservice.com/wp-content/uploads/2023/07/Garvins-Logo-Navy-2023-300x147.png
Kris Jordan
2011-10-21 22:57:50
2011-10-21 22:57:50
Cold Weather Tips Beyond Basic Drain Cleaning