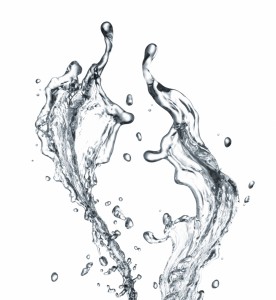 Here is some great info from our friends over at Clear View Water. We have permission to repost this, and if you have any questions, contact them directly.
Thanks!
PlumbingGirl
Clean.
Healthy. Pure.
Families and Homeowners across Colorado continue to reach out to us with questions like "What are the signs of Hard Water in my home?" We hope these answers help!
Here are a few of the tell-tale signs of hard water:
Scale Build-up.
Hard water allows soap to stick to shower doors, shower walls, tubs and faucets; which increases cleaning time and efforts.
Dry Skin.
Hard water dries out skin and hair.
High Cleaning Costs.  Excessive hardness levels cause homeowners to
use increased amounts of soaps and detergents for cleaning and bathing.
Etching and Spotting.  Glassware, pots and pans become scratched and
have spotting due to hard water.
Damaged Appliances. Water heaters, pipes, faucets and dishwashers
breakdown or fail when exposed to the daily effects of hard water.
The good news is that there is a green, sustainable solution to these hard water issues.  If you have questions about hard water in your home and want to learn more about our Whole House Anti-Scale System, please reach out to us at
303.801.7031 today!
ClearView
Water, LLC
P.O. Box 181782
Denver, Colorado 80218
303.801.7031
https://www.garvinssewerservice.com/wp-content/uploads/2017/02/logo.jpg
0
0
Kris Jordan
https://www.garvinssewerservice.com/wp-content/uploads/2017/02/logo.jpg
Kris Jordan
2011-09-29 20:40:36
2011-09-29 20:40:36
Does Hard Water Affect Your Need For Drain Cleaning?