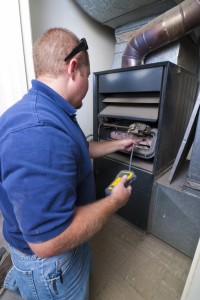 Sewer service isn't all we do! We also employ some amazing technicians in other fields beyond sewer and drain cleaning. And when they get some praise, we like to brag about them.
"This is just a short note to thank you for sending George [edited] to help me with a furnace problem on Sunday, March 27th. George was most helpful and professional in assessing and dealing with the problem. Unlike some repairmen I have had in the past, who try to impress me with technical jargon and leave me in the dust, George took time to fully explain and educate me as to how the furnace worked, how the problem affected its performance, and what he could do to fix it. He was not condescending when he explained why using the filter I was using was detrimental to the performance of the furnace.
George is one of a number of reasons, along with Matt and the plumbing crew, that we have switched all of our plumbing and heating business from [competitor] to you.
Thanks again,
L. Meyers, Denver"
Thanks L. Meyers! We'll be sure to tell George!
https://www.garvinssewerservice.com/wp-content/uploads/2023/07/Garvins-Logo-Navy-2023-300x147.png
0
0
Kris Jordan
https://www.garvinssewerservice.com/wp-content/uploads/2023/07/Garvins-Logo-Navy-2023-300x147.png
Kris Jordan
2011-03-30 20:54:09
2011-03-30 20:54:09
Dear Garvin's Sewer Service